European Diplomatic Programme
Module I of the 21st European Diplomatic Programme was hosted virtually by the Federal Foreign Office during Germany's Presidency of the Council of the EU (July to December 2020).
On 17 and 18 September, 60 young diplomats and 35 training officers from all EU countries came together. The 2020 European Diplomatic Programme consisted of three training sessions, which were led by GDL members.
Read more about the experiences of the young diplomats throughout the journey in our publication "Unfold Diplomacy" (PDF, 5 MB).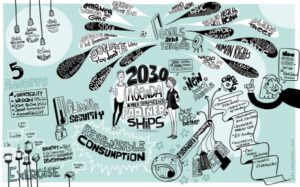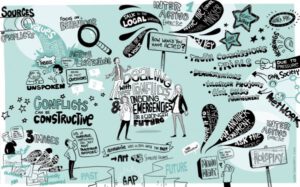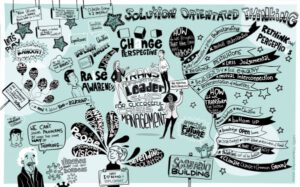 The 2030 Agenda and multi-stakeholder partnerships: Europe's recovery for global sustainable development
By Susanne Salz and Sabrina Schulz
This training session analysed how the global community can achieve the Sustainable Development Goals (SDGs) by 2030, despite crises such as the COVID-19 pandemic, and based on a cooperative, multilateral approach. It paid special attention to the role Europe and Europe's recovery play in this regard.
With only ten years remaining, it will be challenging to implement the 2030 Agenda and to attain the SDGs. In order to do so, it is essential to cooperate across geographical and sectoral boundaries, including in multi-stakeholder partnerships with business, state, civil society and other stakeholders. Yet such cooperation is inherently challenging. Awareness and training will support the young diplomats when implementing the 2030 Agenda and more broadly help them to cooperate effectively for global sustainable development in their future professional lives.
Transformative leadership for successful crisis management and effective multilateralism
By Marina Rudyak, Amarachi A. Igboegwu and Stefan Cibian
The COVID-19 pandemic has emphasised the weaknesses and asymmetries of an already dysfunctional multilateral system. Since its outbreak, it has triggered a "national reflex" in many countries, most visible in various forms of "othering" and the surfacing of cultural biases.
All of these have delayed or impeded a coordinated, targeted and, above all, early response. Overcoming the COVID-19 crisis and improving preparedness for future crises and challenges requires new leadership skills, which means to bring together countries and regions meaningfully and peacefully in institutional set-ups that deliver impact and relate to people. The key ingredients for an impactful transformative leadership at a multilateral level are to overcome biases and to enhance the ability to connect to local realities in different cultural contexts.
This training session created an experiential space where participants explored their perspectives on the current multilateral system and co-created a vision of transformative leadership for successful crisis management and effective multilateralism on the basis of their own knowledge, experiences and the collective learning process.
Dealing with past conflicts and ongoing emergencies for a stronger future
By Banu Pekol, Julie August and Vesna Teršelič
To achieve a resilient society, it is important not to practise social silence "future only" orientation but to keep working on traumatic experiences from the past. Many civilian crises arise from unresolved post-conflict situations, which must be addressed and, if possible, resolved in the long term, in order to achieve recovery. Even conflicts that happened years or decades ago must still be considered to be "actors" in the present.
This training session aimed to present the principles of conflict management within the framework of dealing with problematic pasts, whereas the skills learned at this training are helping the diplomats not to replicate previous, ill-advised responses when it comes to post-conflict situations. They are now able to assess opposing viewpoints from a mediation perspective, working with creative methods to analyse and resolve the situation.